Webster's defines it as "a feeling of having already experienced the present situation." In other words: it's snowing. Again. The dictionary further states that it can be interpreted as "tedious familiarity" and Dictionary.com calls it "disagreeable sameness." Yeah. What they said. Clearly, Mother Nature did not get the memo—it's the middle of March, for cryin' out loud, and I think most of us are done. It's just that I'm so tired of the cancellations. Regardless of how many times I mark my calendar for a particular event, there's a good chance that I won't be going. At the risk of sounding like Methuselah, I do, in fact, remember walking to school in two feet of snow and the rare cancellation was truly something to celebrate with hot chocolate, snow pants (does anybody still wear snow pants?) and a sled being dragged behind me as I joined the rest of the neighborhood kids at Rusty Wilson's house for endless hours of fun. These days? Not so much.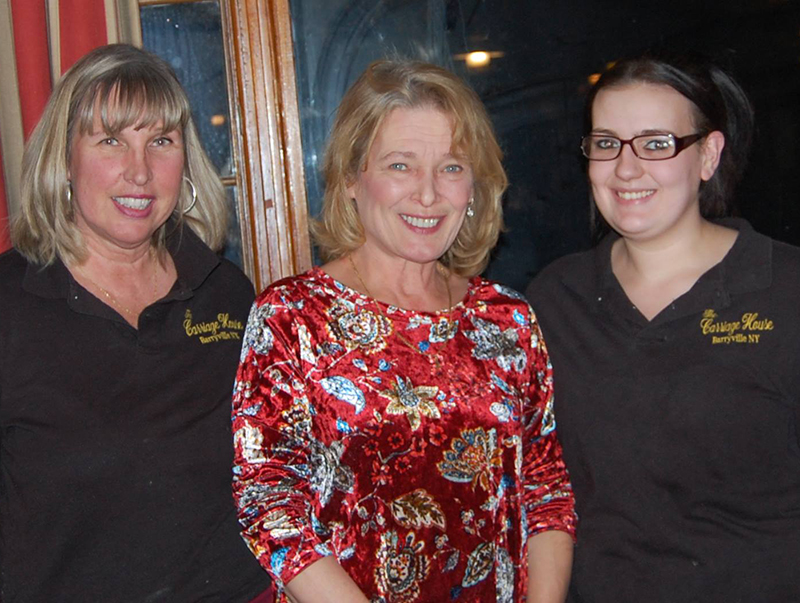 In the past week alone, meetings that have been on the calendar for months vanished under mountains of white stuff. No Kauneonga Block Party planning committee (hopefully, by Father's Day the snow will have melted), no Bethel Business Association mixer (maybe next week!) and no "Winter Warm Up," a years-long tradition hosted by the Greater Barryville Chamber of Commerce (GBCC), an event which honors local businesses and provides community service scholarships for some very deserving (IMHO) students who exemplify all that is right with our young emerging leaders. After a bit of post-blizzard scrambling, the chamber reorganized—and with the help of many hands, the dinner commenced one week later and this time, it all went off without a hitch last Saturday night. In the spirit of déjà vu (minus the tedium), the organization has once again been voted the "Best Chamber in the Region" by readers of The River Reporter, and I made my way to Barryville through the freshly plowed roads to the Carriage House, to join The River Reporter rep Barbara Winfield, who was scheduled to present the Reader's Choice Award.
I've been to the Carriage House (which was built in the 1900s and is recognized as a "designated landmark") repeatedly over the years, but never tire of the stunning views, nor the warm and welcoming staff that helps to provide the "old world charm and hospitality" that their brochure rightfully boasts.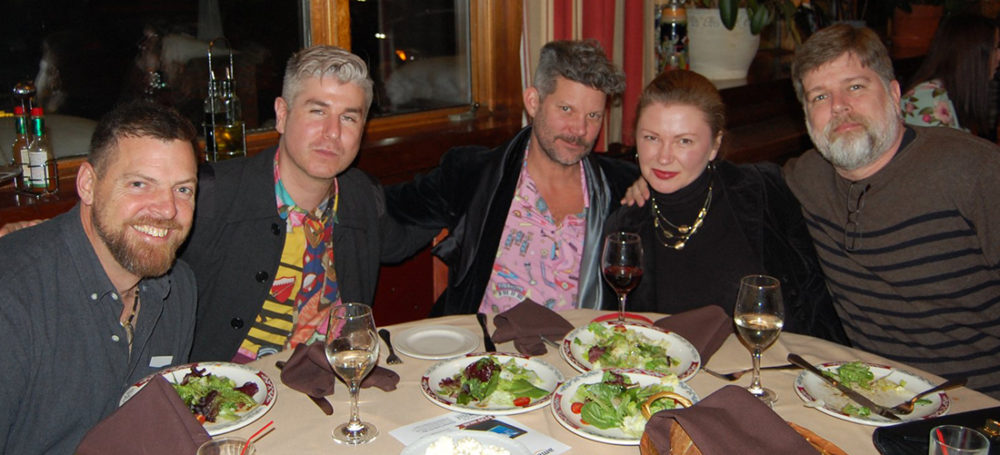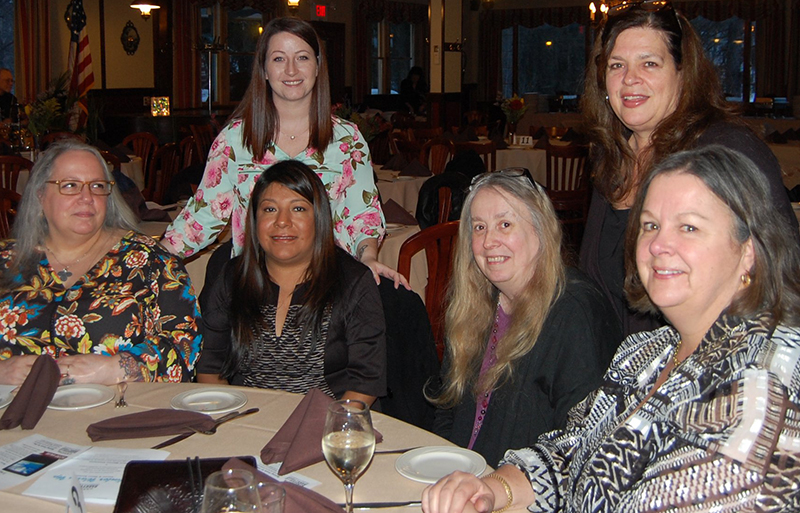 Following the welcoming remarks from Jeff Bank's Meg Blaut (subbing for president Ed Gavalla of Jesse G's Nursery) the evening served as a springboard to hear about upcoming projects like the 2018 "Butterfly Bike Ride and Seed Toss," new signs, sculptures (toddlantzstudio@yahoo.com), and gardens in the works along with an upcoming "call to artists" who will be contributing to the proposed GBCC "Artist Banner" project that looks exciting.
A beautiful "Butterfly Award" was presented to New Hope Manor for their amazing work "providing tools for change: support, treatment and education" in the form of their "Mother-Child Program" and as guests perused the silent auction offerings and enjoyed a wonderful meal, the evening was capped by the presentation of scholarships to Isabella Pizzo, Kimberly Gonzalez, Julia Foster, and Kayla Maas, all of whom spoke eloquently about their involvement with community service, their goals and aspirations and college plans in the works. "A family is a group of people that work together to support and care for each other," Pizzo's bio states, "and I found family in my community."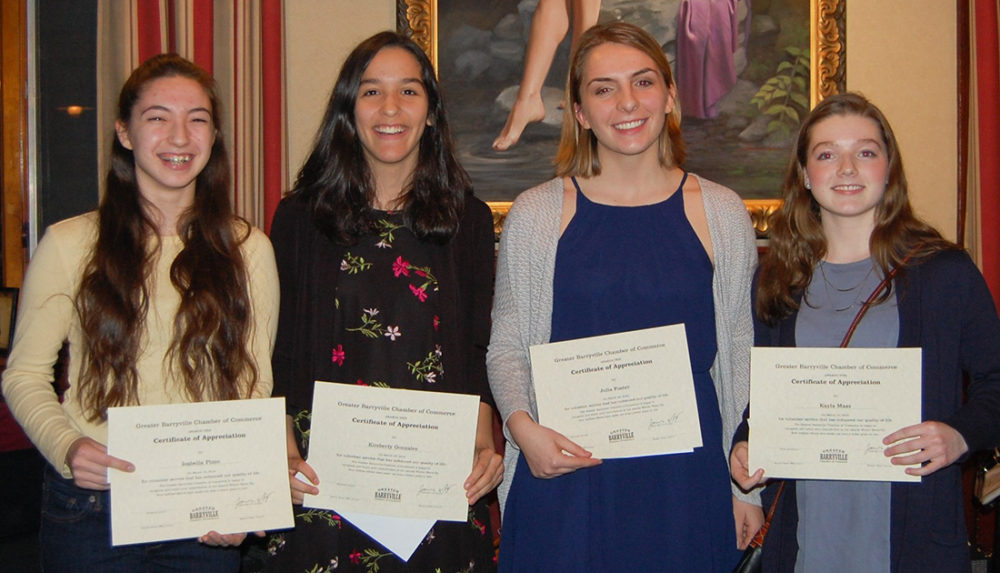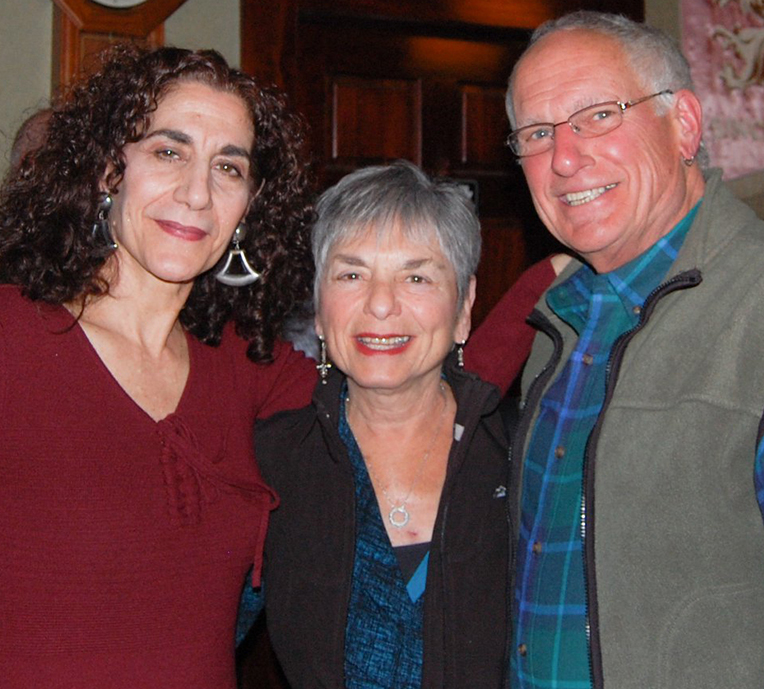 "I'm amazed at how so few people can pull off such big events," Julia Foster shared, recalling her involvement in a community dinner which raised funds for families in need. "Being a part of these events is what brings a small community together and make the memories everlasting," she said in a prepared statement. Kayla Maas and Kimberly Gonzalez were no less enthusiastic, and all four of those honored have impressive resumes that will serve them well as they venture forth into the world, bolstered by their communities and sponsored in part by the wonderful scholarship program provided by the Chamber of Commerce, all of which is supported by the programs listed above.
Gazing out my window, I see a light snow continuing to fall, and a glance at my calendar indicates a full roster of events (re-scheduled or otherwise) on the docket for the next week. Whether or not I get to all of them is up in the frigid air (now that brand name suddenly makes sense!) but déjà vu or not, the madness will surely come to an end and the dog will be frolicking in the lake soon enough. Undoubtedly, I'll be complaining that it's just "too darn hot" by then, so… bear with me… Spring is just around the proverbial corner, right?
---
Top featured photo: Dr. Marie K. Devore, Dot Davies of Inn the Glen B&B, Cathy Daboul of Middletown Medical/River Valley Family Medical, Dorene Warner of W Design, and Meg Blaut of Jeff Bank